Redeem Dine & Discover NSW vouchers at The Marke
Use your Dine & Discover NSW vouchers for a discounted meal at The Marke Kitchen & Bar
Are you a resident of New South Wales? To aid the economic recovery after the pandemic, the NSW government is handing out vouchers to state residents to be used towards accommodation, dining & activities!
As a participating business in the Dine & Discover NSW Voucher Program, we're accepting the $25 vouchers towards food & non-alcoholic beverage purchases at The Marke Kitchen & Bar. Register now for the NSW Dine & Discover Voucher Program online or through the Service NSW app, then book a table at The Marke. Present the voucher QR code for us to scan at payment to use your vouchers on a discounted meal.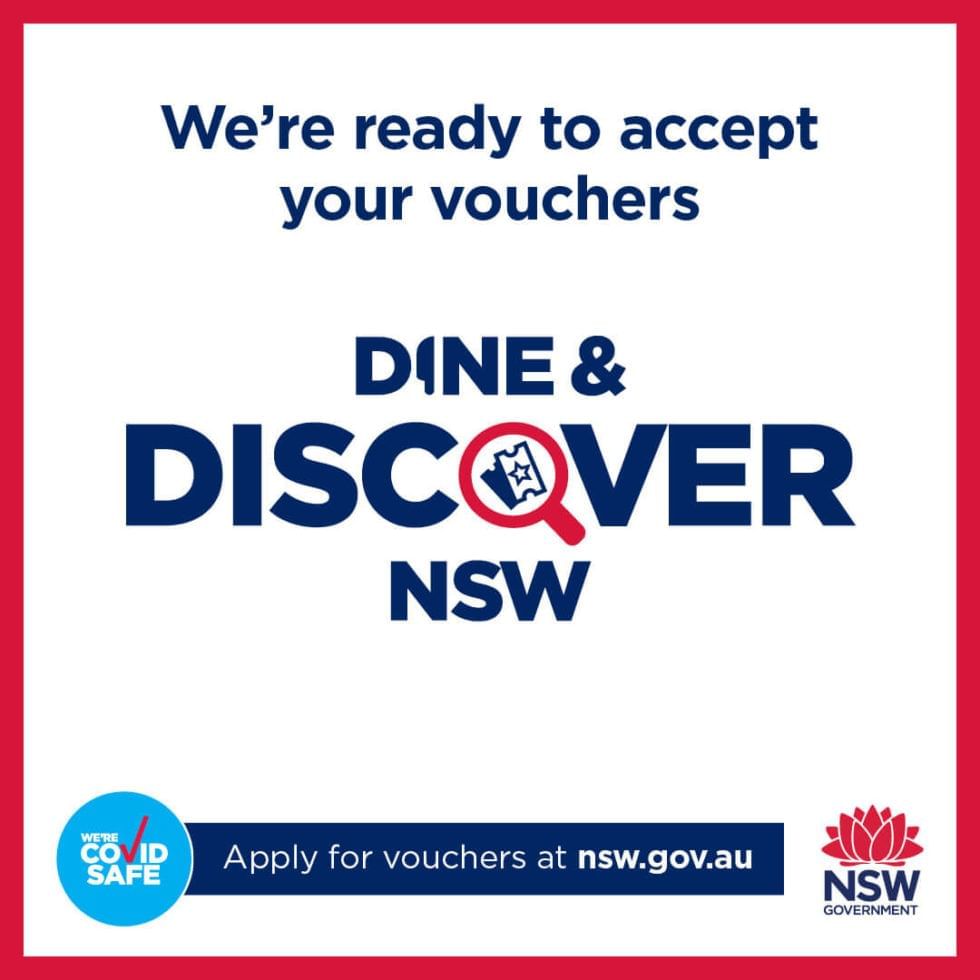 terms & conditions
NSW residents aged 18 and over are eligible to apply for Dine & Discover.
Dine & Discover is limited to 1 voucher per person per transaction.
Vouchers cannot be used in conjunction with any other offers.
Vouchers are able to be used 7 days a week, including public holidays, until 30 June 2022.